A website is core of online marketing activities in the internet era, where life is incomplete without the internet, the web pages give structure to the programming codes. What we see all over the internet are web pages. The web pages are the hypertext mark-up language (HTML) document identified by its uniform research locator (URL). Maybe it is a search engine of Google, a video platform of YouTube, or social networking platform of Facebook, all we see are web pages, and the process of designing a web page is called Web Designing.
Process of Web Designing:
Website making can be a typical task if not well planned, but web designing can create wonders if performed in a phased manner. The process includes:
The analysis is the first step to start any task. Gathering information about the project, identifying the customer demands and for which purpose the website is being made. All the points should be evident in the mind of a web designer.
Once the analysis is done, the structuring of making the website takes place. The basic structure gives the main body to the web page.
The main structure is then modified using CSS techniques, including the font, template, and layout.
The design makes any website attractive, but if the usable content is missing. Then the website is of no use. The content should be adequately researched and presented in a very crisp and catchy format.
This is the phase where the actual website is designed by using HyperText Mark-Up Language (HTML).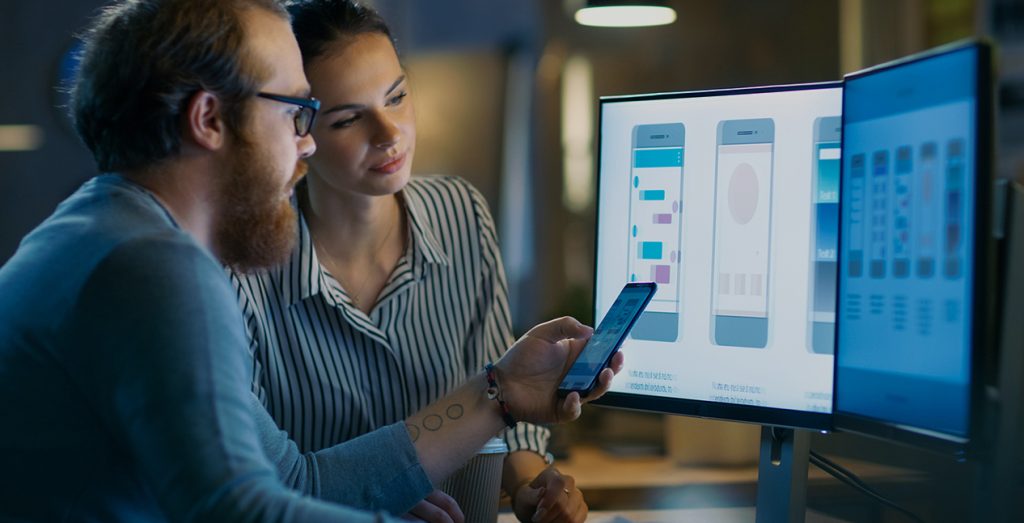 The phase is a crucial step before handing the website to the customer. The websites are tested on different OS, and compatibility is checked with other browsers.
After going through, the phases, finally, the website is handed over to the customer. But the job of web designer, don't end here. They have to monitor the crashes of the web page and bug fixes.
Types of Web designing
Web designing is categorized based on the usage and the target customers that will use the websites:
Illustrative Web Designing
Typography Web Designing
Flat Web Designing
Web Designing is one of the critical tools, which has structured the whole internet. It helps to maintain a first impression on the customers. Making a website needs a standard process, which should be followed in a phased manner. If the web design is not up to the mark, the brand image may also get affected. It is and always be such an essential part of the websites.